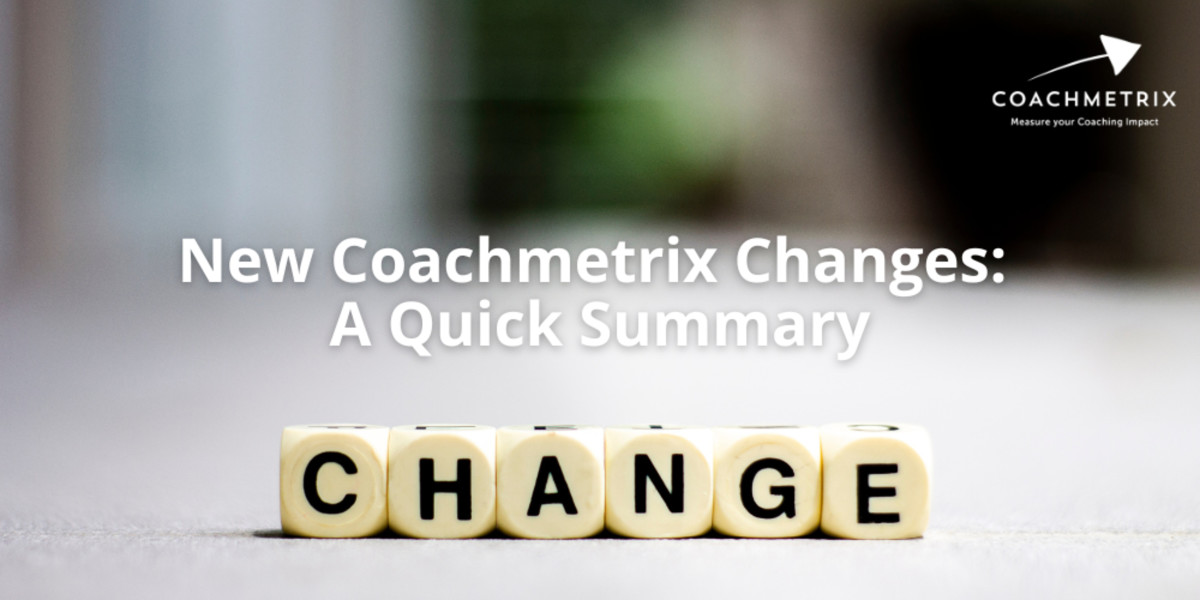 Our Coachmetrix team held a webinar to briefly update our subscribers on all of the changes that have taken place since our launch in April of 2022. 
Some updates, like the resource tags feature, were very obvious. Others you may not have noticed. We also shared how these new features will evolve in the future.
Here's a quick overview of the many Coachmetrix updates:
Resource Tags: Subscribers can now add tags to the Resources in their library. With this feature, users can efficiently organize and search their content.
Action Plans: We cleaned up the user interface and added an information icon. When hovered, this icon displays detailed guidance for creating goals and behavioral statements.
Pulse Feedback: Once the Pulse Feedback has started, you will no longer have the ability to change the goals or behavioral statements. The reason: we noticed that if either of those statements were changed once pulse feedback had begun, Coachmetrix would track the feedback from when those new changes were made. If a participant does want to change a goal statement or behavior change statement, they will have to create a new goal.
Pulse Feedback Survey: Get a preview of your survey before sending out the survey request. Coaches and Participants can see exactly what the supporters will receive.
User Guide: We've added video tutorials to the user guide to better support our coaches.
Community Page:

 

It's important for us to make sure that we are providing resources to help our coaches in their businesses. We added some additional tools and updated our templates in the Delivery and Sales Support sections.

 

Logos, Content Package & Professional Services: If you need some support uploading content, creating content, or adding a logo, our team can handle that for you. These add-ons can be purchased in account settings.

 
If you have any questions about these updates, check out the User Guide for more information, or reach out to our support team.
Watch the webinar recording for more on these updates.
Not a Coachmetrix subscriber? Sign-up for a 14-day free trial and get access to all these features and more!